Post by Julian Holt on Sept 27, 2011 22:52:09 GMT -5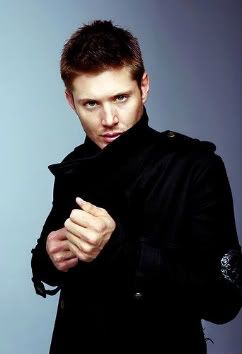 * * * * *
Wiping his hands on his jeans, Julian pushed some hair out of his face as he heard his phone beeping with yet another text message. Staring down at the pile of ash that had once been a fledgling, he reached into his back pocket pulling his phone out. The screen read a summary of the message that Selena had sent his way. It seemed his friend was already giving the younger woman advice on places she should drag him to. Chuckling lightly to himself, he shook his head before replying to the message. Looking at the time, he figured there was still enough for him to head to the mansion to clean up before meeting up with Selena. After all it really wouldn't be that great to walk into a restaurant covered in blood and other things. Pocketing his phone, Julian started kicking around the dust that was left from the body he had just decapitated.

Killing a fledging wasn't a task he enjoyed anymore. However the vampire had gotten out of hand. He had decided to not listen to his maker and fed off almost two dozen people simply because he could get his hands on them. When his maker decided to try and control him, he took off. That was where Julian came in. The council found it far easier to have someone else do their dirty work it seemed. Not to mention they insisted that going after a vampire was better during the day when they are hiding from the sunlight. That was one of the things that Julian did among several others that he would rather keep to himself. Not all of them were that pleasant. Before he would have done it instantly, without any hesitation, now he often regretted it. The only reason he had started doing what he did was because of his father. Hated for him only instilled hatred for everything else he approved of.

Once the alley was clean, no trace left of anything having happened in it, Julian headed back to the mansion. It didn't take him that long seeing as he was only in Queens. Walking into the mansion, he kicked the door closed Julian headed upstairs straight for his room. He didn't even need to turn around to know that some of the council masters were already on his trail wanting to know what had happened. "It's done. Now let me enjoy my night in peace." he threw their way before heading into his room. A shower and a fresh change of clothing would do the trick to at least improve on his sour mood. Once everything was clean, he pulled on a pair of black jeans, a dark blue shirt and his leather jacket. The same one that Selena had stolen the first day they had met each other. He had been adamant in getting it back.

Looking at his phone, Julian headed down the stairs just as the mansion was slowly starting to get up. In his current mood, he didn't want to stick around. He was looking forward to simply spending a nice night with his mate. Thinking about Selena, he started wondering what the young woman had been doing and what she might wear. After knowing her for so long, he had gotten used to her dramatic outfits. Turning the corner, Julian grinned when he caught sight of his mate. Keeping his hands in his jacket pocket, he walked over to where Selena was standing. "Senorita, if your date doesn't come I'd be happy to show you a good time." he offered teasingly wondering if she would know it was him at first or not.